For most of my life,  I struggled with mornings.  Often, I'd hit the snooze button multiple times and sometimes I didn't get out of bed until past noon. Mornings were nothing to be excited about. To me, mornings symbolized alarms, kids needing to get ready for school, depression, and a rushed breakfast.
Most days, as soon as that blaring alarm went off, I grabbed my phone right away and lay there scrolling through social media. There never seemed to be enough time in the day.
Now, my mornings are the most magical time of the day. I am excited to wake up and jump right into them. There are no alarms, no groanings, and no kids I need to rush off to school thanks to the freedom we get with unschooling. Instead, mornings here in Albania are slow and enchanting. I've mastered mornings by starting each day with these three things:
A Distraction-Free Morning
Instead of reaching for my phone, I quietly slip out of bed and stretch. Hopefully, it is early enough that everyone including my toddler is still sound asleep. In Tirana, Albania it is still quiet with very little noise from the normally booming city. In the kitchen, I boil water for my coffee and then sit down with my grateful journal in hand and enjoy the warmth of the coffee as it gracefully skates down my throat warming my whole body on those extra cold mornings.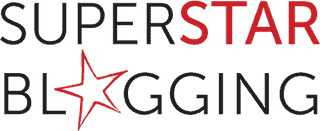 By not touching my phone, and instead choosing to keep the first 30 minutes of my morning quiet, I give my refreshed mind a chance to be proactive instead of reactive. I get to play with any ideas that formed from my dreams the night before. I am calm and unaffected by the typical jolting news of the day.
If I had to give only one tip to improve your mornings drastically, it would be to NOT check email or social media for the first hour of the day and instead keep your mornings as quiet as possible.
A Grateful Morning
I touch my leather bound journal incredibly grateful for the cup of coffee I am drinking, the sun shining through my window, and the extra comfy sofa I am sitting on. This is the good life. I am not rushing off to a 9-to-5. My kids are not being rushed off on a school bus. There is food in the fridge and clothes on my body. I am so damn grateful.
Being grateful for the little things allows more wonderful things to come into your life. Often, we forget how lucky we are especially my fellow Americans. We get so caught up in being stressed about not having enough that we often forget how much we actually have. Living abroad taught me to be grateful, and I make sure to start each day with a grateful heart. Why?
Because it puts me in an amazing joyful frame of mind. I write down everything I am grateful for in my journal. It can be the littlest things. Here is an example:
I'm grateful for my health.
I'm grateful for my girls.
I'm grateful for love.
I'm grateful for my 30 Days To A Happier You Workshop that helps people feel joyful each and every day.
It doesn't matter how small you may think it is, write it down and say thank you so more of that goodness can come into your life.
A Well-read Mind
I place my grateful journal down already feeling happy and grab my latest read. Currently, it is Make Time: How To Focus On What Matters Every Day by Jake Knapp and John Zeratsky.
As an entrepreneur, I choose books that teach me something or inspire me in some way. I am deliberate in choosing what I allow in my mind especially in the early morning hours. You see. I believe mornings play a big role in determining the rest of your day so I do my best to feed my mind with absolute greatness. Getting lost in the pages of a good book is a dream I get to live each and every day and I'm thankful for that. Reading keeps my mornings slow and relaxed. It keeps my mind calm.
Want To Be Truly Happy? Start Each Day With These Three Things:
The three things you need to start each day with to be truly happy are quietness, gratefulness, and a good book. Look at your current mornings. How are they leaving you feeling? Are you rushing out of the house feeling behind and stressed? Are you hating the sound of the alarm clock and struggling to even get out of bed? What do they look like exactly?
Write it down and then look at ways you can improve your mornings so you start the day on fire.
I offer an hour-long morning routine creation session that you can schedule by clicking here. This is for anyone who is struggling with their mornings and is ready for a big change. I wake up excited to start each day and I want others to feel this same way. Let's do this!